[LD41] The Circle of Fries
A downloadable game for Windows and macOS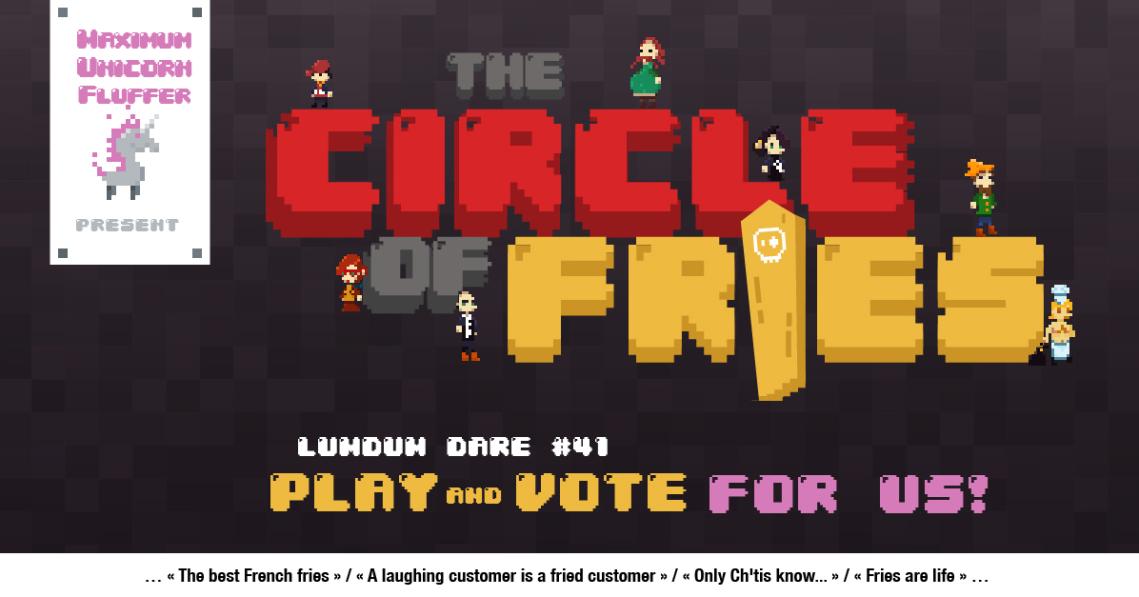 You run a special kind of restaurant, serving fries with unique flavors! Make your customers happy, serve them quick and let them go... or don't. Depends if you want to keep growing potatoes in your backyard! ...
The Circle of Fries is a party-game!
Grab 4 gamepads (keyboard is not supported) and ask your friends to join you!
Credits :
Bouillie - Programming
Lim - Programming
Mech - Programming
MoDDiB - Art
Lys - Art
Kia - Art
Yamaneko - Music, Sound Design & Programming
Poup - Moral support